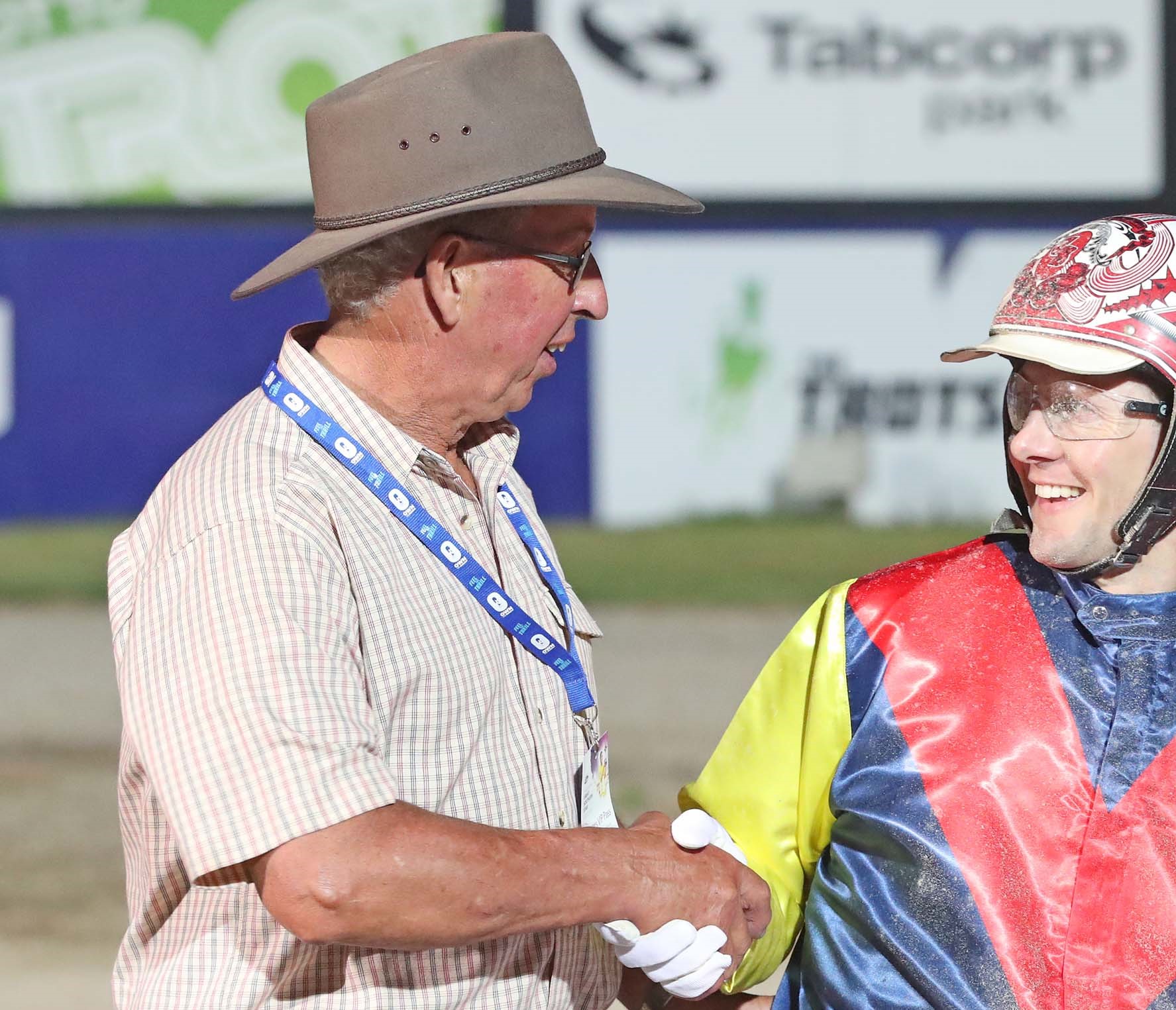 Trainer John Meade shares where it all began, what motivates him and his greatest trots moments in this edition of Q&A.
How did you get involved in harness racing?

When I was young Mum and Dad would go to the Terang trots.
Dad had an old pacing mare and bred a foal, it died from colic or snake bite when in training.
Years later my father became sick, so I got a horse and started to train it to help him forget his sickness a little. Then I met my wife, Mary, who is Len Fahey's daughter, and it went from there.

Who were some of your mentors that assisted you in harness racing?

Len Fahey, Ken Kavanagh, Gary Lawlor, Ian Wilson and any old person who would talk to me at the trots.

What advice did you learn along the way?

As a trotting person I learnt that you have to be patient and determined.

What was your greatest achievement in harness racing?

There are two that are hard to separate. Winning the Holmfield with Cresecent Glory running two minutes sitting three-wide for about half the race, and winning the Great Southern Star with Sparkling Success.
RELIVE SPARKLING SUCCESS' GREAT SOUTHERN STAR WIN
What advice would you give someone starting out in harness racing today?

Get well-bred horses, feed them well, ask the good trainers a few questions, listen to anyone's ideas but go home and think about things.
What does integrity mean to you?
Honesty, trustworthiness, fairness, eveness in the discipline for all trainers and drivers regardless of level within the sport.
And every day is a good day, just some are better than others.