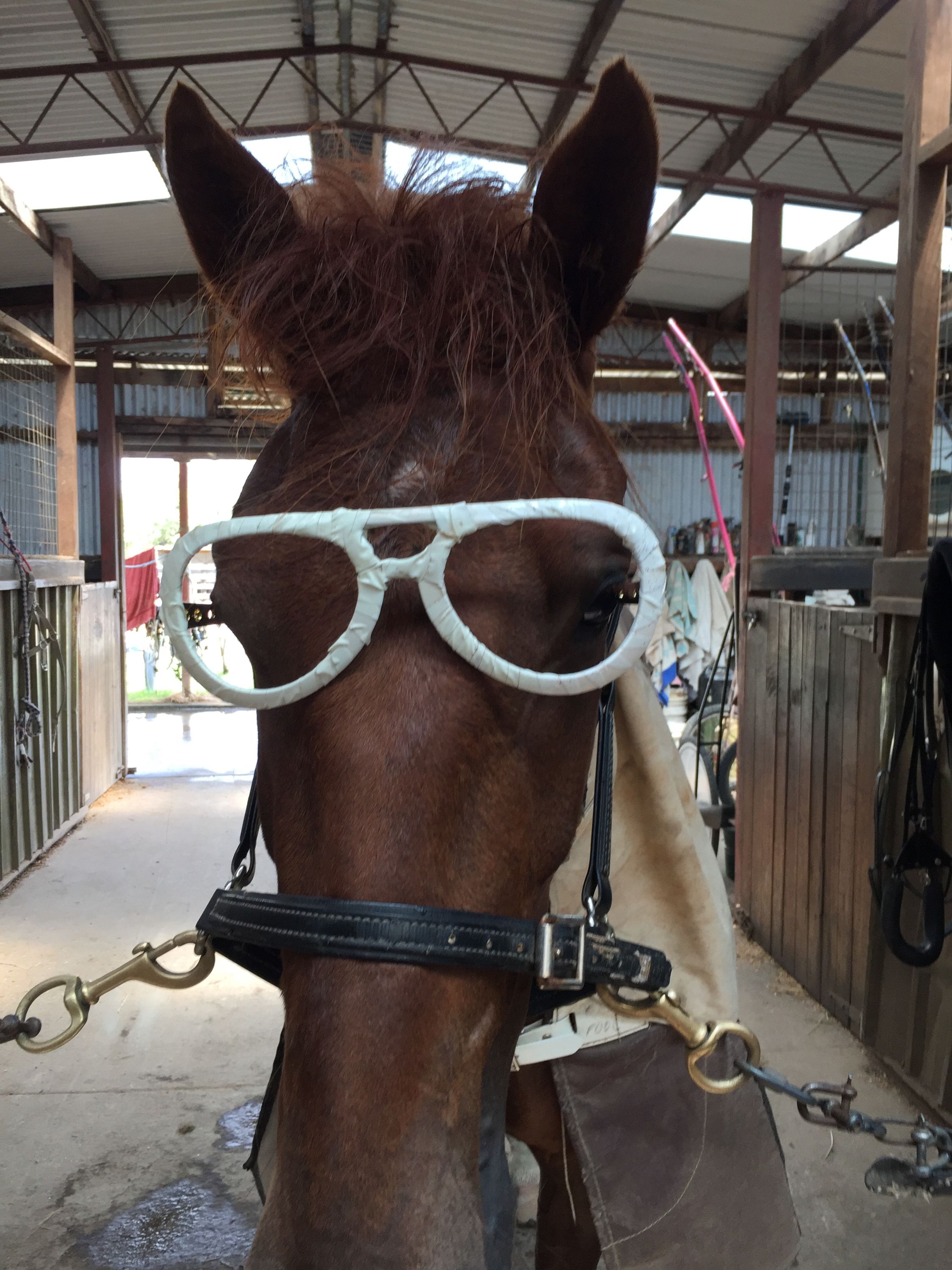 The standardbred horse is becoming increasingly popular as a performance and pleasure animal, their tractable nature and durability is common knowledge.
The search for a horse of suitable size and conformation is made less difficult when the likelihood of finding a calm companion is higher.
Companion animals are less commonplace, and with his charming personality and rock star looks, that wasn't the initial plan for Group-winning gelding Starofsahara.
Happily, standardbreds are nothing if not versatile, and since teaming up with teacher Deb Buxton, 'Red' has proved equal to the task.
"I've had him for about a year," Ms Buxton said. "I want to ride him in the bush trails, but with lockdown and the wet weather recently, there hasn't been much chance."
A winner of more than $60,000 in prizemoney, Red was a talented, not to mention popular member of the Deb and Gary Quinlan stables until a lameness issue forced his early retirement.
"It was just too hard to keep getting him to the races and wasn't fair to him," said Ms Quinlan, remembering 'Redfoo' (a stable name shared with a popular American rapper) with a great deal of fondness.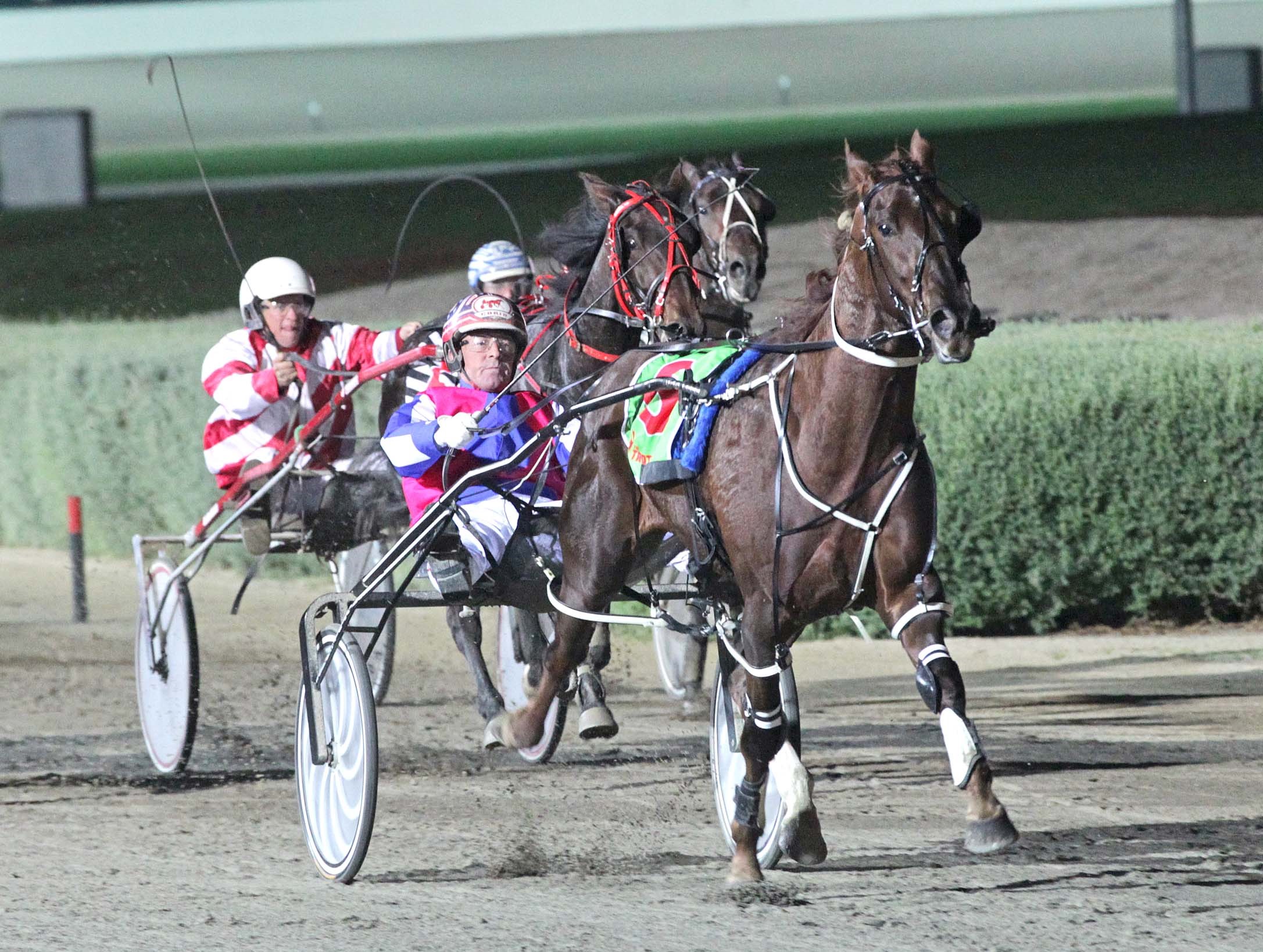 "But he was never going anywhere, at least to start with. He had such a lovely nature. All the horses out of that mare do. I was going to keep him as my riding horse – I even bought a western saddle – Gary said I was mad."
Not that rehoming ex-racehorses is anything out of the ordinary for the Quinlan stables.
"I put two in the Riding for the Disabled program up here," Ms Quinlan said. "It's actually not that hard. I always have people calling me, asking if I've got anything for them. You just know they're going to turn out well for people."
Despite her plans for her handsome chestnut retiree, Ms Quinlan soon saw someone else was in need of a friend.
"Deb (Buxton) was having a really tough time then," Ms Quinlan said. "There were other people chasing the horse, but I really wanted her to have him."
Having nursed her husband through terminal cancer, Ms Buxton then suffered the loss of her mother. When her daughter married and left the family home, a distraction was needed.
"I did get a dog," Ms Buxton said. "But then I just thought: I need a horse!"
When she heard about the striking liver chestnut at the Quinlan stables, Ms Buxton could only hope that this was her horse. The kind-hearted Quinlans saw someone with a greater need, and Red had a new home.
Ms Buxton started with a desensitising her new friend, who was used to running at top speed.
"I used a plastic bag on a stick, moving it over him, in between his legs. Nothing bothered him."
Red's calm demeanour gave Ms Buxton courage; she soon had him under saddle.
"He didn't worry about that either. I put my weight on him; he didn't move. So I got on. I rode around the paddock, with my daughter leading him just to be safe, but nothing bothers him."
Unflappable nature aside, Red was sent to Cadence Horse Training in Nar Nar Goon to hone his skills as a pleasure horse.
"He was a bit stiff," Ms Buxton said. "They only know one pace as a racehorse – he needed to learn a bit of flexibility. Actually, I didn't realise what a great racehorse he actually was."
Back home with Ms Buxton, Red has enjoyed trips to Urban Trails in Nar Nar Goon – almost an obstacle course for horses.
"Nothing bothered him there either," Ms Buxton said. "Walking over things, wooden bridges designed to be noisy, nothing. It was like he knew what to do. He never baulked.'
Right now, Ms Buxton and Red are enjoying each other's company, waiting for lockdown restrictions to ease so they can enjoy some bush trail riding together. Ms Buxton takes her friend out of his currently waterlogged paddock for a green pick, and Red has learned a new obsession – carrots.
"If I don't seem to have any, he starts sniffing around my pockets," she said.
There aren't too many breeds of horse who will allow someone to ride them with little to no training, but the standardbreds are special.
And Red's a special type of standardbred.