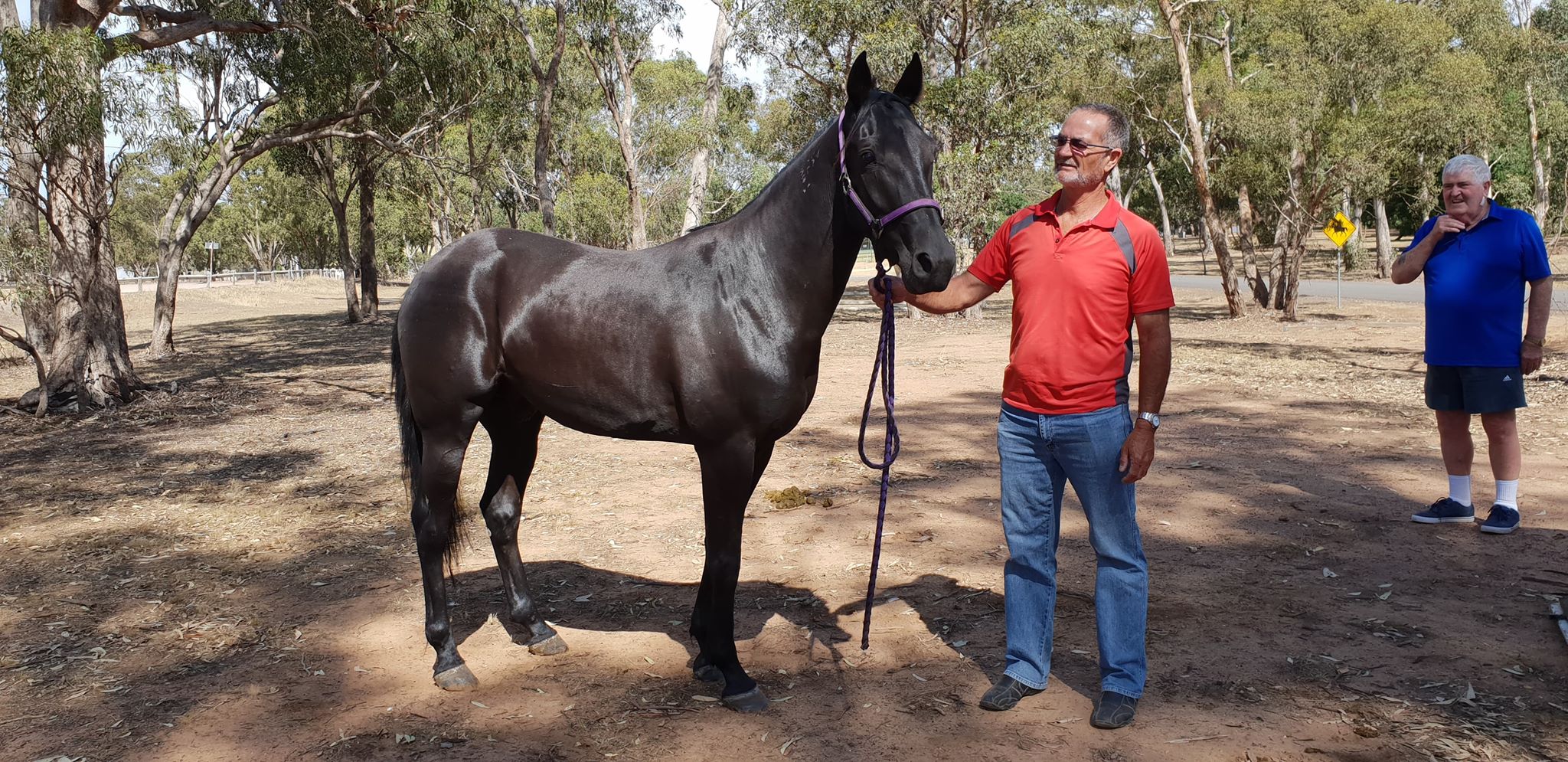 HERO is reaching out to the Victorian trots community in the hope of finding a special retirement home for a much-loved pacer.
Eighteen-year-old Road To Rainbow was an accomplished Country Cups performer for Rainbow owner/trainer Joe Gould.
He claimed feature race victories at Charlton and Stawell among his 21 lifetime wins and reaped in excess of $160,000 in prizemoney across his 109-start career.
The son of Sports Town was the apple of Gould's eye and he committed to ensuring his best mate enjoyed nothing but the best after retiring early in 2011.
Tragically, however, Joe passed away suddenly and unexpectedly on September 4, 2019.
Only a matter of months earlier he had donated program favourite Road To Retirement to be retrained by HERO - he was passionate about animal welfare and the wellbeing of horses in his care.
Joe's wife Lynne has looked after Road To Rainbow in the 16 months since his passing, but is not an experienced horse person and is finding the responsibility increasingly onerous.
She has contacted HERO in the hope that there may be someone within the industry willing to provide a home for the horse in his twilight years.
"He was always Joe's horse and they were inseparable," Lynne recalled.
"I have trouble catching him, I don't have a float if something were to go wrong and the burden of caring for him is really starting to take its toll.
"I realise it's a significant ask, but if there was a kind-hearted person who might have the space to take him in and help me to fulfil Joe's wish to give him a long and happy retirement, it would be a huge weight off my shoulders."
Road To Rainbow is in excellent health and, aside from being a little tricky to catch until he knows you, is no trouble to handle.
He has been paddocked with other horses in the past with no problem and is best suited to a companion, pet or nanny role.
It would be preferable to find him a home with an industry person where ongoing contact can be guaranteed, rather than a member of the public.
If you may be able to assist, please contact HERO Manager Tanya McDermott on 0407 413 156.